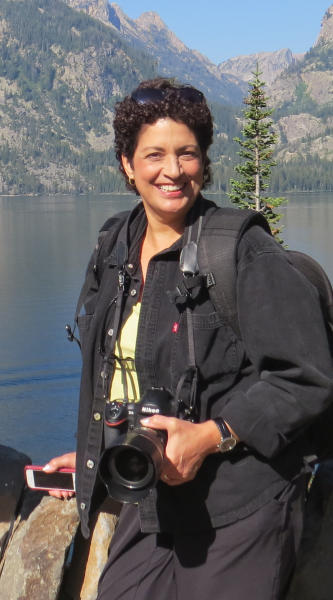 Having grown up in Detroit Michigan, Marie couldn't wait to travel the country and explore beautiful places. After college, she loaded her car, hit the road and spent the next several years doing just that. One of the most memorable things from that trip was her purchase of a "real camera" which marked the beginning of a rewarding journey learning the craft of photography.
After years in a career in retail management (which brought her to Northern Virginia), Marie changed courses to get back on the path to photography and began working at Penn Camera, the Washington DC area's leading camera retailer.
Drawing on her prior retail and customer service skills together with more than 12 years experience as the Corporate Trainer and Education Programs Manager at Penn Camera, Marie founded Capital Photography Center in January 2012. Gathering a talented staff of instructors and offering a wide variety of classes, Marie's goal with Capital is to help those with a love of photography grow their passion and reach their goals - be it to capture better snapshots or become a professional photographer.
As an instructor herself, Marie works to take away one's intimidation or sense of overwhelming that often accompanies learning new things. She finds just the right way to take complicated concepts and break the information down into easy to understand nuggets.
Marie is very active in the Shenandoah Valley where she teaches photography classes for Shenandoah County and writes the Shared Exposures photography column for "The Mountain Courier." Her photos can be found in various print and online publications for the Shenandoah County Department of Tourism and have been published in various local magazines and newspapers.
She is a member of ASMP (American Society of Media Photographers) and VECCA (Valley Educational Center for the Creative Arts).
Photo by Carole Fortune